june 2018
new dealer in CHARTRES
PERFECT'SON,
24 rue Noel Ballaytel
02.37.27.14.38

november 2017
new dealer in SAINTES 17
Galerie MURO
Tel: 05 46 93 43 37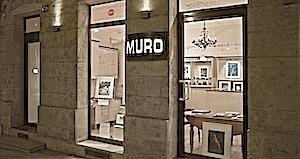 January 2014
New AIRLINE 150 to be launched
a new star in the AIRLINE sky

June 2013 Welcome to our new distributor
in RUSSIA
Techno-M

april 6th 2011 updates
distributor + news

Sept 2010 Welcome to our new distributors
in HONG KONG
SONANCE HOUSE

Feb 2010 Welcome to new distributors
Poland MOJE AUDIO
Norway AUDIO ART

April 2009 Welcome to new distributors
DENMARK Absolute Hifi
FINLANDE HIgh End Studio Tampere

October 2008
Now listen to the amazing Mobile 160
in Dublin in Ireland, in the UK
and also Sweden ...

September 2008
Welcome to new Lecontoure distributors
in Germany, Spain, Denmark, Romania, Serbia


june 2008
launching Mobile 160

november 2007
launching Stabile 160
OCTOBER 2021
UK AUDIO SHOW / DAVENTRY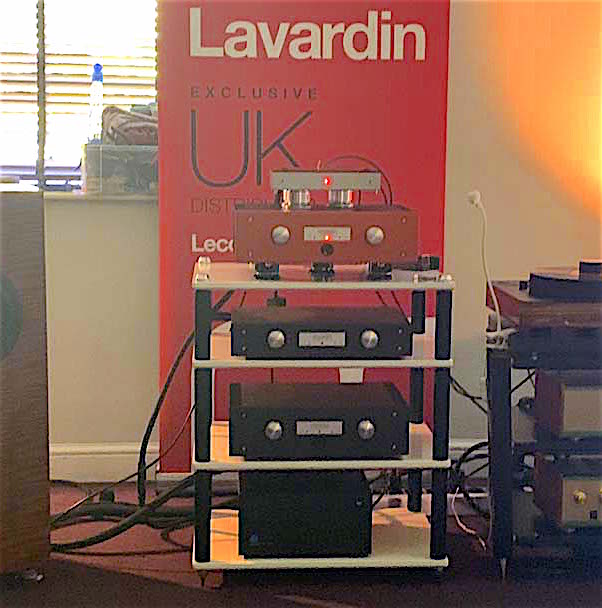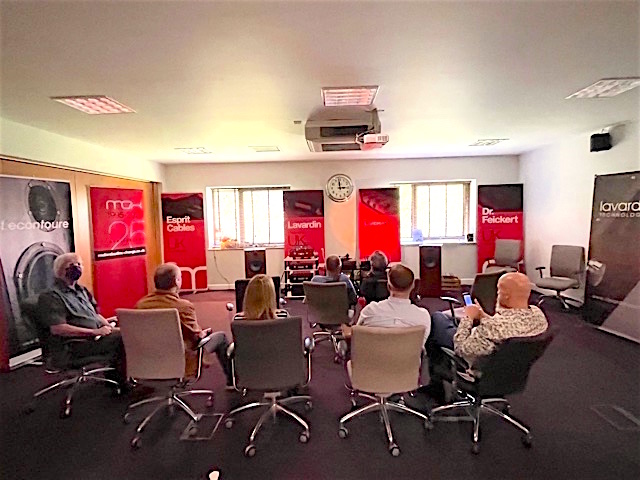 ---

JANVIER 2020
Hamburg show

---

NOVEMBER 2019
ADHF show Toulouse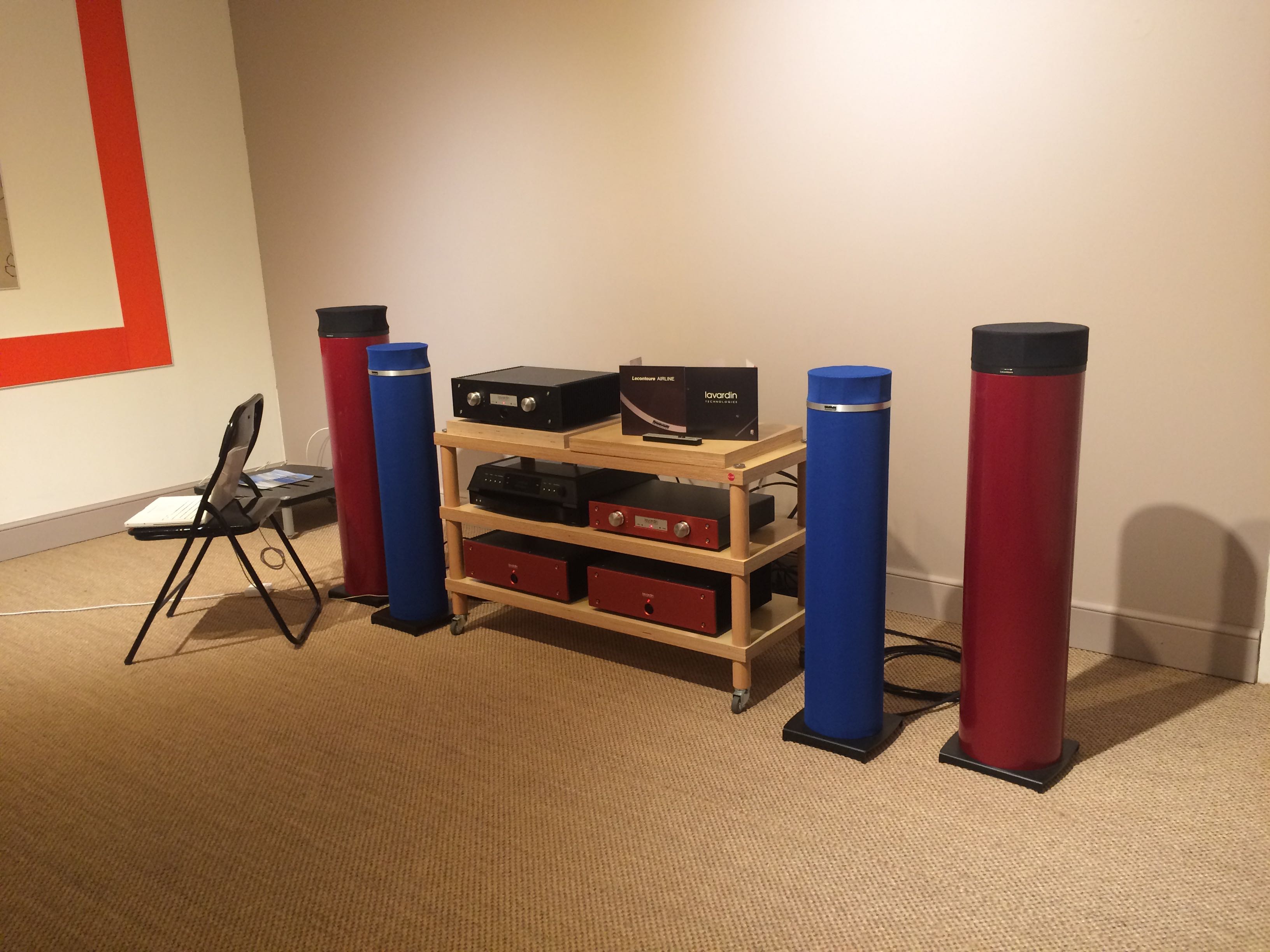 ---

NOVEMBER 2018
PARIS SHOW HAUTE FIDELITE 2018
Marriott Paris Rive Gauche

FACEBOOK VIDEO Haute Fidelite Magazine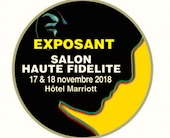 ---

OCTOBRE 2018
FETE ROMANTIQUE DE CROISSY



The Salon Romantique de Croissy
opens his doors for 5 concerts on period pianos.
AIRLINE partner of the salon romantique


---

JUIN / JUILLET 2018
Lecontoure, partner of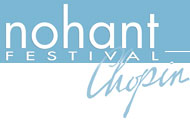 plays festival's archivs
on AIRLINE 200


---

NOVEMBRE 2017 TOULOUSE
AIRLINE & Lavardin
ADHF Toulouse Hifi show
6, rue du Pont Vieux


---

JUIN - JUILLET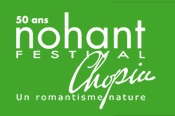 http://www.festivalnohant.com
Lavardin Technologies
partenaire du Festival
fait revivre 50 ans d'archives du festival

plus d'infos sur Lavardin-Musique


---

SEPTEMBER 2015
incredible realism
special event at Prieuré de Lavaray
in the giant 7000sq/ft barn used as concert hallwith Lavardin Model IS Ref,K-rak UNO, Lecontoure AIRLINE 200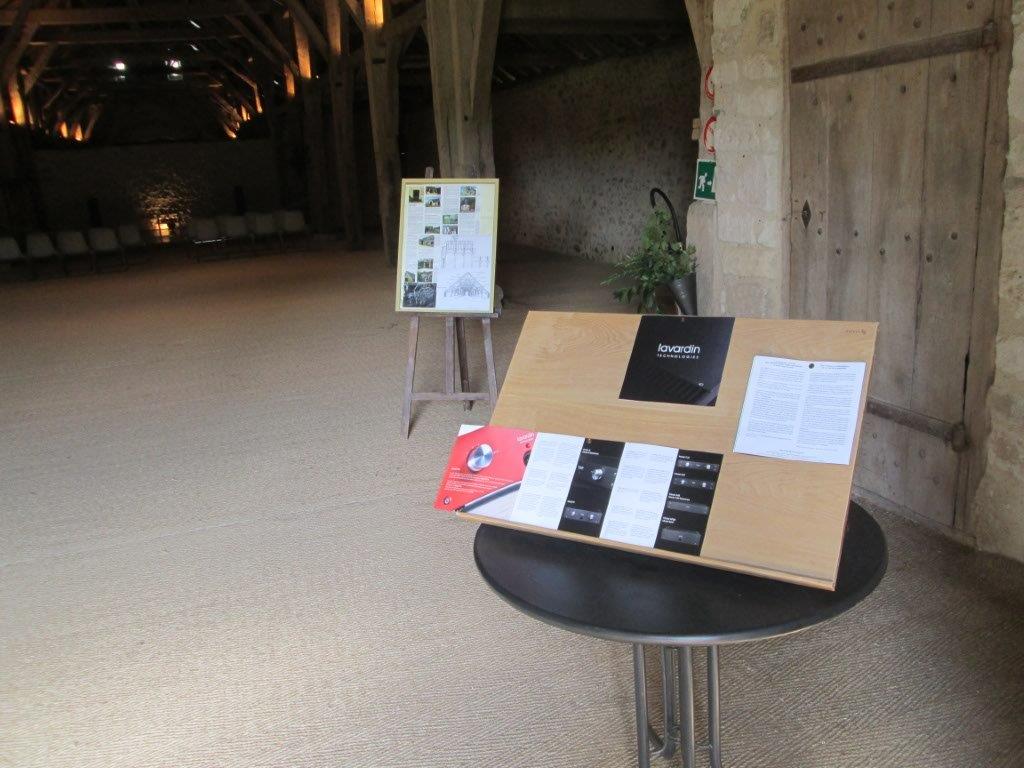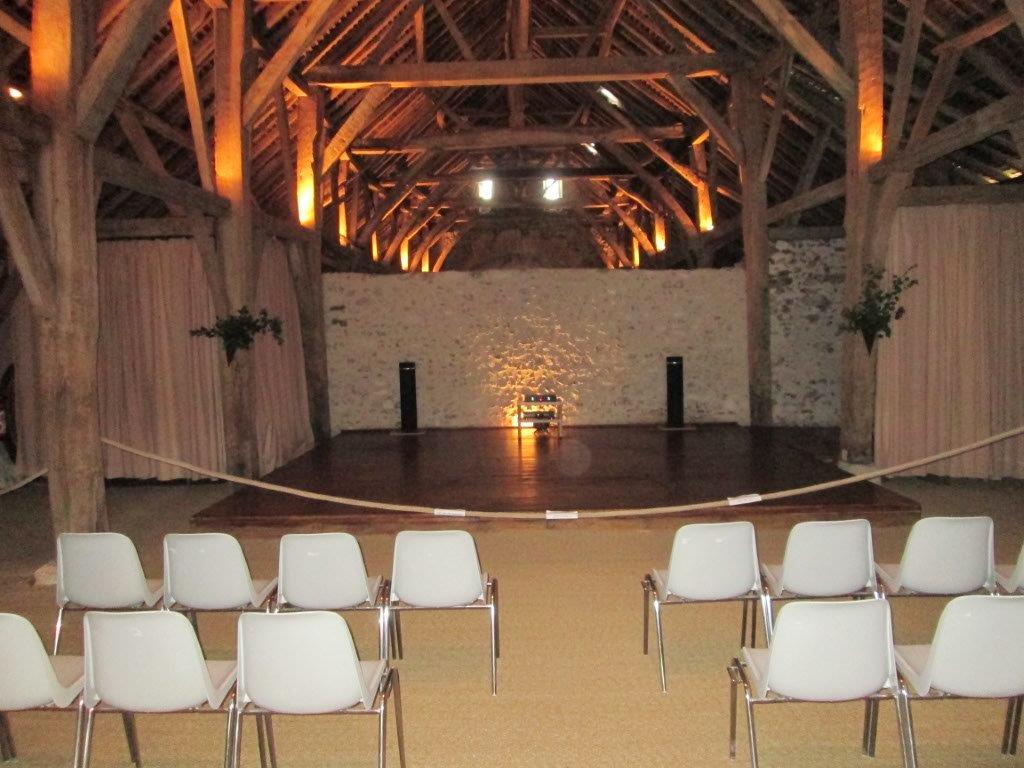 ---

6 MARCH 2014
NOHANT FESTIVAL CHOPIN
Salle Cortot Paris 15h to 22h
remise du prix special
new archives sound tracks
grand surprise concert
PROGRAM PDF

---

CLERMONT FERRAND
ODYSSEE ACOUSTIQUE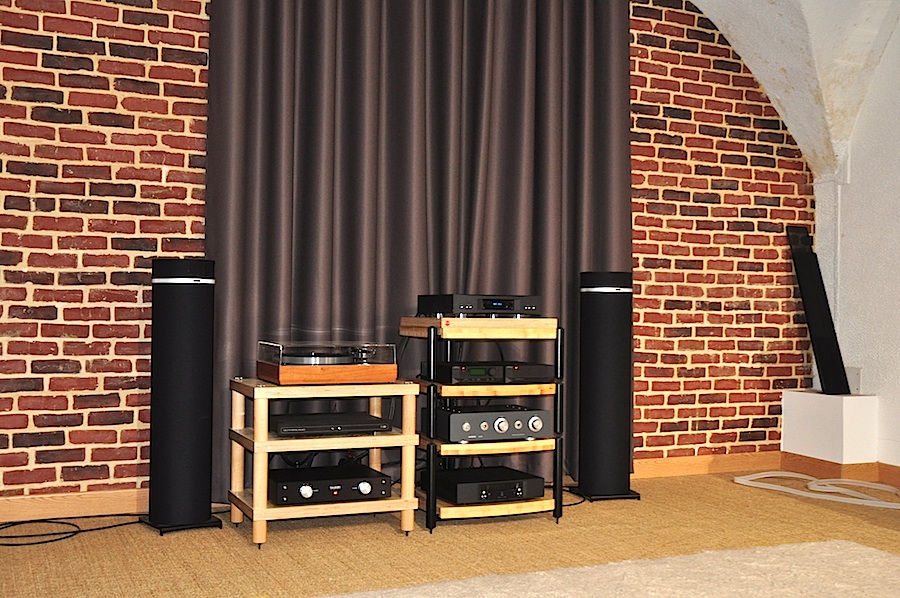 ---

22-23-24 NOVEMBER 2013 TOULOUSE
discover the AIRLINE 150 & Lavardin
ADHF show
6, rue du Pont Vieux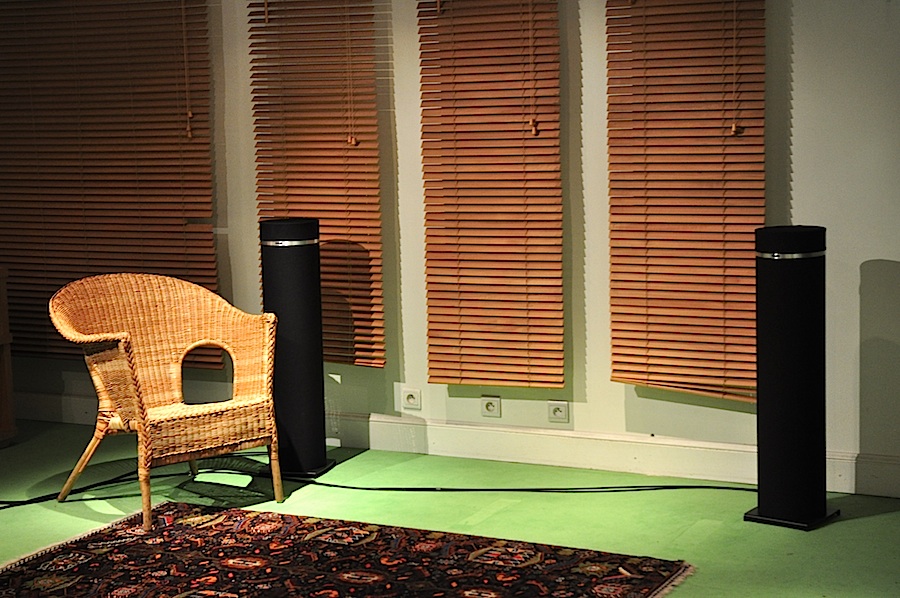 ---
presentation of the
AIRLINE 400 Signature
Lucide Red edition
Grand Hotel LA CLOCHE
Symphonie Show DIJON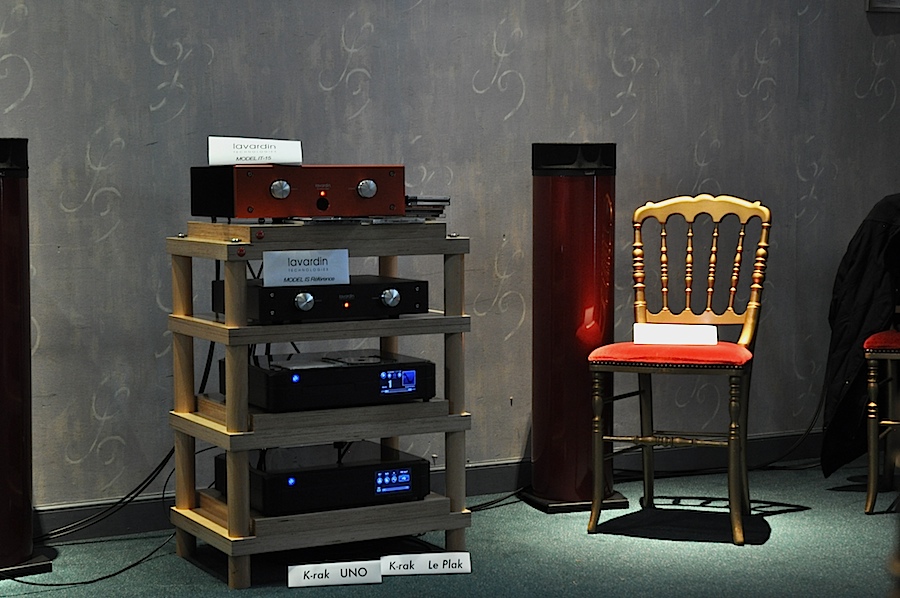 JUIN / JUILLET 2013
Lecontoure, partner of the NOHANT FESTIVAL CHOPIN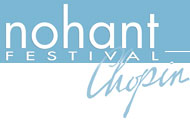 will play the archives sound tracks
in the Grenier littéraire of the Domaine de George Sand
on the new AIRLINE 200
more info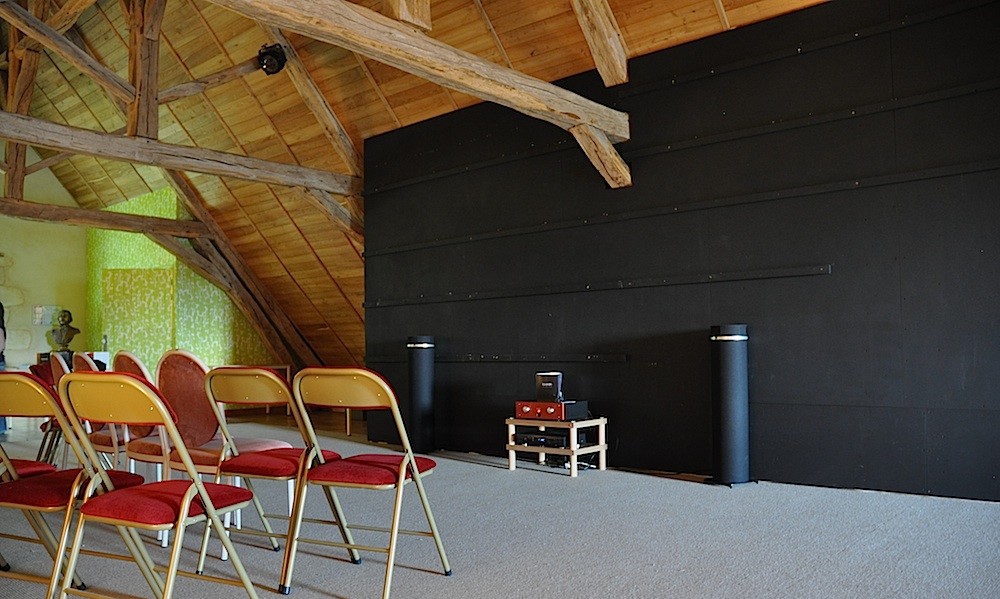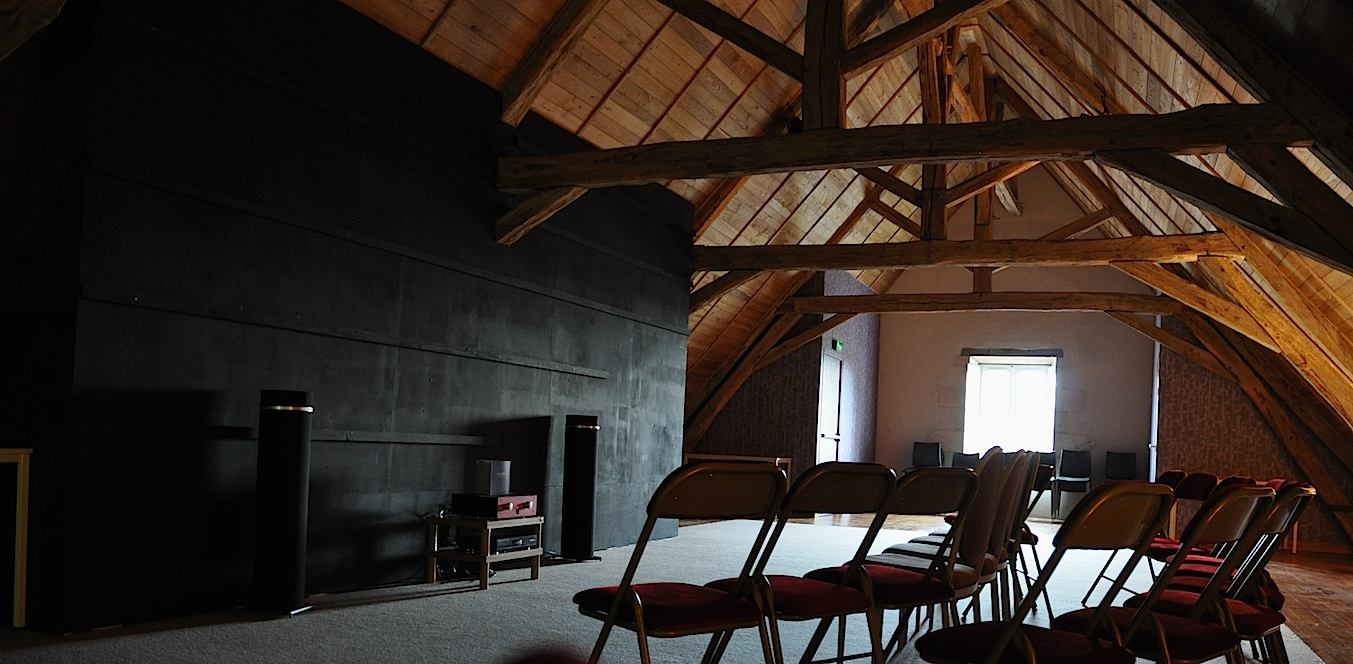 High End de Munich 2013
Isenberg Audio presents Lecontoure AIRLINE 200
Lavardin Technologies and K-rak audio furniture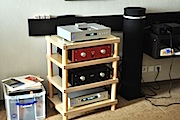 High End de Munich 2010, Hotel Mercure
hifideluxe, avril 2010 Lecontoure & Lavardin


6th / 7th March 2010 Anvers Belgium
Technology Distribution presents Lecontoure


23rd / 24th January 2010 Manchester UK
Lecontoure presented by MAX room 216
Radisson SAS Manchester Airport


The outstanding Stabile 210
Presented in Hamburg
Isenberg HIFI show Nov 12 2009

13 december
One HIFI Belgrade

The outstanding Stabile 210
Presented in PARIS now
demonstrated in MUNCHEN 2009
Hotel Fleming's, Leopoldstrasse 130-132

Singapore 2008 hifi show

14/15/16 novembre 2008
Salon A.D.H.F. Toulouse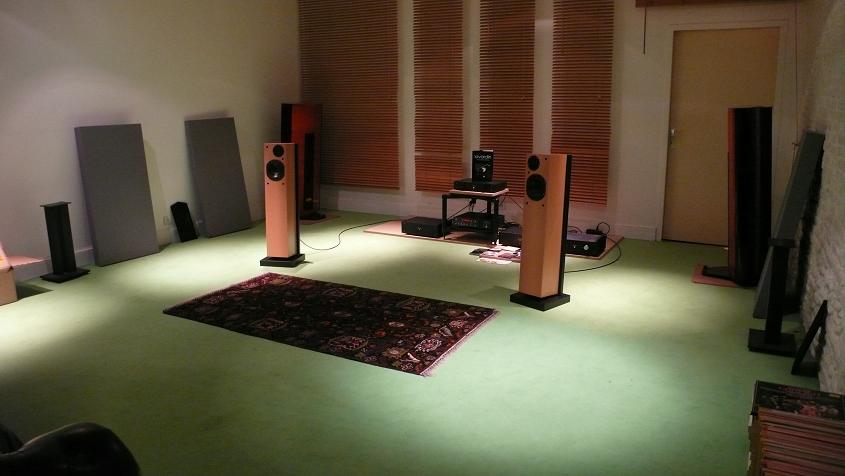 ---

High End de Munich 2008,
hifideluxe, 24 au 26 avril 2008
Hotel Fleming's, Leopoldstrasse 130-132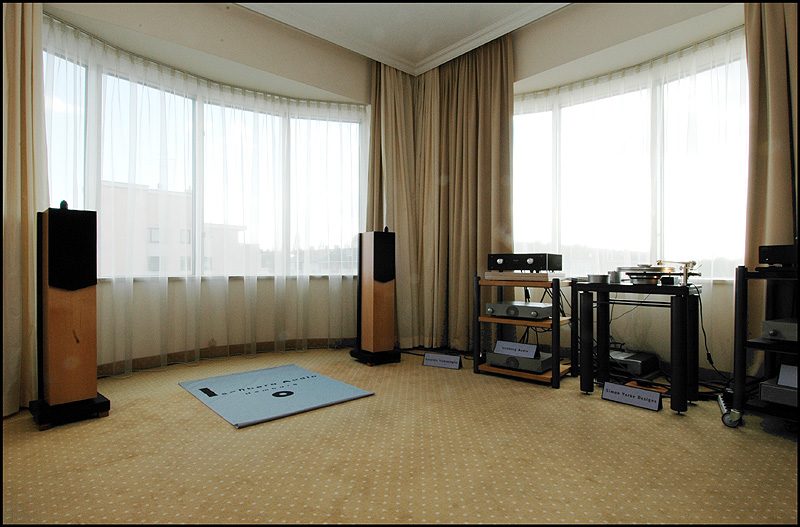 Singapore 2007 hifi show
Nov 16 to 18, 2007 hotel Le Meridien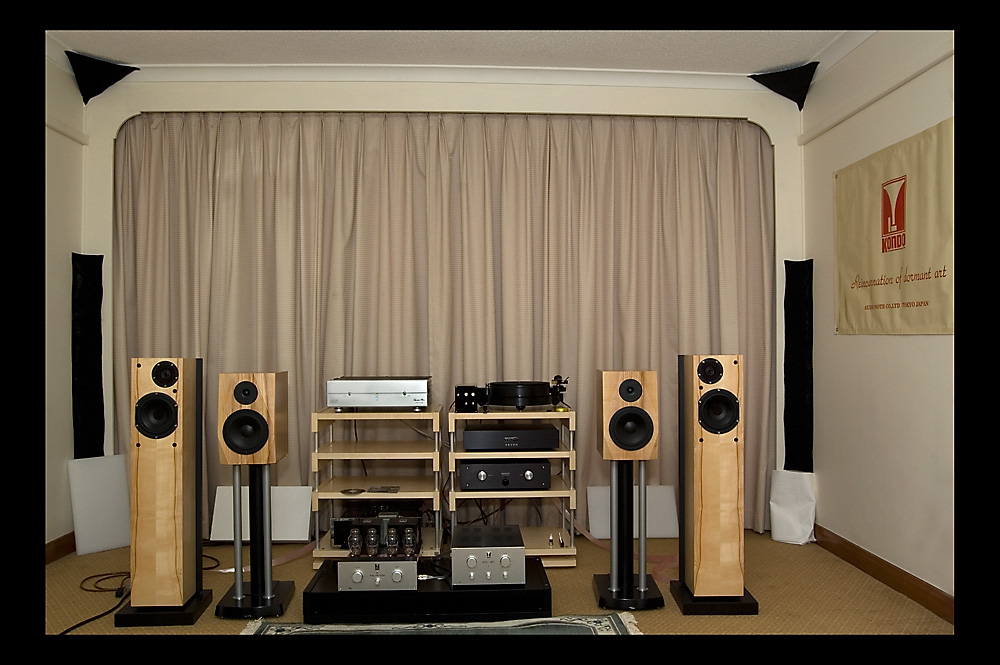 HIFI+ ISSUE 70 JANVIER 2010
test de la Mobile 160 + Lavardin Model IS Reference
- "The Mobile 160 present a calm, detailed ant totally unflappable view of the music"
- "clearly intended to be a window on the music and will not sugar-coat proceedings"
- "superb low end"
- "their bass response is strong for design of this size but there was nothing like the level of interaction with the rear wall that might be expected from such driver arrangement"
- "they will replay what they are given and make no apologies for it"
- "For those who want to enjoy the experience of hearing what the artist and studio intended via a beautifully built and well thought out set of components"


Sur le forum indépendant LS3/5A


Diapason avril 2008, Stabile 160
- "elle bouleverse nos habitudes d'écoute"
- "la restitution est particulièrement déliée, sans tonique de boite"
- "la qualité musicale et l'expressivité constante des interprétations sont saisissantes"
- "les timbres sont de grande qualité, denses, parfois même savoureux"
- "l'image stéréo est parfaitement stable, profonde, avec du relief"
- "la dynamique fascine en matière de nuances fines"
- "une enceinte atypique à écouter impérativement".
.
.
.